Meet South End, an intimate wine bar with pizza open on Abbot Kinney.

next time you feel like getting close to someone who appreciates the significance of getting closer (Valentine's Day is coming), you many or may not want to squeeze into this dark little box of wood slats. It's got a giant mural of some girl's face, and that's about it, decor-wise.

You'll get  a rustic sourdough pizza made for two. Maybe a classic margherita or a bacon-assisted white pie.

Assuming all is going well, order a couple honey saison ales and the pizza topped with peaches and brie.
South End | 2805 Abbot Kinney Blvd | Venice, CA 90291 | 424-228-4736
I won't say how expensive, but check out them out at visvim online store and you'll be amazed… The VIRGIL BOOTS-FOLK are among our favorite boot silhouettes in the visvim collection. These were from the latest version from the Holiday 2013 collection. The lineup includes versions of the boots with Horween bison hide uppers and with premium UK suede uppers. Other features include a Vibram outsole, natural cork footbed, and a Calico heel detail in various colors. .. 
Each year Stranger & Stranger sends out specially crafted gifts for their friends and clients.
Created with curiosity and craftsmenship in mind, Stranger & Stranger sent out a box set of specially designed t-shirts based on thier previous Christmas Spirit bottles such as Christmas Absinthe (which I posted here) and Christmas Spirit No.13 (which I posted here)
Isabella Oelz is a modern day rapunzel in this gorgeous editorial for New York-based Surface Magazine.
All Things Natural turned 3 today!
(Source: assets)
The future - past Chanel 2013. Beneath the glass dome of Paris' Grand Palais, Old World grace collided with New World futurism. Toughened Chanel-bots walked through an apocalyptic setting with boxy tweed suits accessorized with wide hip-slung belts and beaded mini skirts worn over ankle length dresses. 
Dipolo (feat Imano, Faustix & Kai)
—Revolution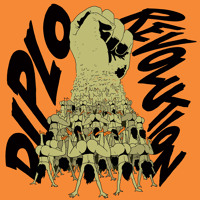 Something from my library of music…Wesley Pentz better known as Diplo…
❄❆❅

where do i buy these i want them so bad
Free People had some really similiar ! I posted these awhile back on my blog here!
(Source: fukcist, via asylum-24sick)